Stevens-Ness is proud to be a locally-owned member of the Portland-area business community. We encourage our employees, customers and business partners to choose Portland-based businesses when seeking products and services. When you buy from independent local businesses, more dollars stay in the community where you live. In fact, every dollar you spend in your own community does the work of seven dollars – market analysts say a dollar spent at a local business will circulate seven times through the immediate community, while a dollar spent at a non-local business is gone forever.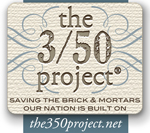 Shopping at Portland-based businesses means they can employ local residents, creating and keeping jobs for you, your children, your friends and neighbors. All in all, patronizing locally-owned businesses bolsters the economic vitality of the greater Portland area and strengthens the quality of life in our neighborhoods.
Stevens-Ness encourages its employees to take paid time off to volunteer at non-profit organizations. Some of the organizations we've supported in this way are:
In addition, we donate new office supply products to Schoolhouse Supplies, which serves classrooms in need by operating a volunteer-run free store for teachers.
We are proud members of these local organizations, which are committed to promoting and improving the community where we live and work:
Also, Stevens-Ness has been certified as a "Women Business Enterprise" by Oregon's Office of Minority, Women and Emerging Small Businesses. The OMWESB administers programs designed to promote targeted economic opportunities for small businesses, with the goal of ensuring that minorities, women and emerging small businesses have equal footing in both the public and private sectors.
Stevens-Ness has a long-standing policy of doing everything we can to reduce our impact on the environment. Here are a few examples:
| | | |
| --- | --- | --- |
| | | Customer notices that were once mailed in paper form are now sent electronically |
| | | Deliveries in downtown Portland are made on foot, reducing our carbon footprint |
| | | Styrofoam shipping "peanuts" received in packages shipped to us are given to a local pack-and-ship company, while paper ream wrappers are used for packing material in outgoing shipments |
| | | Corrugated cartons in which we receive goods are reused by our shipping department for outgoing orders |
| | | Collection receptacles throughout the company encourage recycling; we recycle paper, glass, plastic and metal |
| | | We installed a compost bin in our lunchroom, which is emptied every weekend at an employee's home |